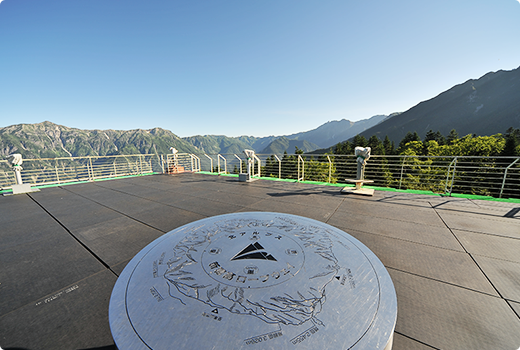 Nishihotakaguchi Station (2,156m above sea level)
It is 5-story-above-the-ground station building.
In the 1th-2th floors, in station, the third floor, in Shop, the fourth floor, restaurant, the fifth floor become the roof observation deck.
Person of wheelchair, please use elevator.
[facilities]
Restroom (possible person with a physical disability), elevator, dispensary (possible the nursing)
Sengokuenchi Nature Park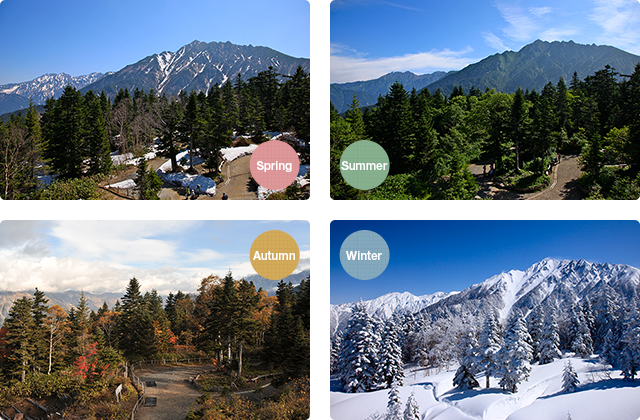 The park spreads around Nishihotakaguchi Station. With walk course to thread through between trees of virgin forest, hang for from May to October
You can see pretty flower of the fields and mountains grass and alpine plant. Huge snowy corridor appears in winter.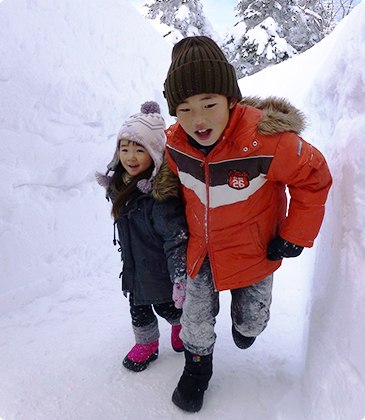 "Snowy corridor" comes up at winter time♪
It is fantastic way such as maze made of snow.
Summer Sancho Station observation deck
Observation deck in the roof of Nishihotakaguchi Station. Such as Mt. Nishihotaka, Yarigatake, Kasagatake
You can see the mountains of the Northern Alps in 360-degree large panorama.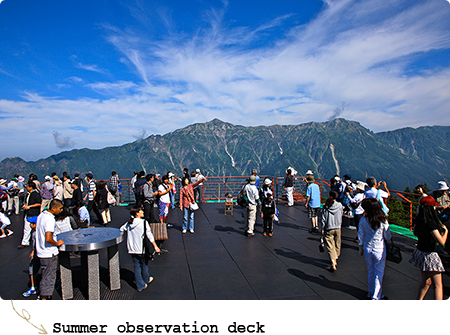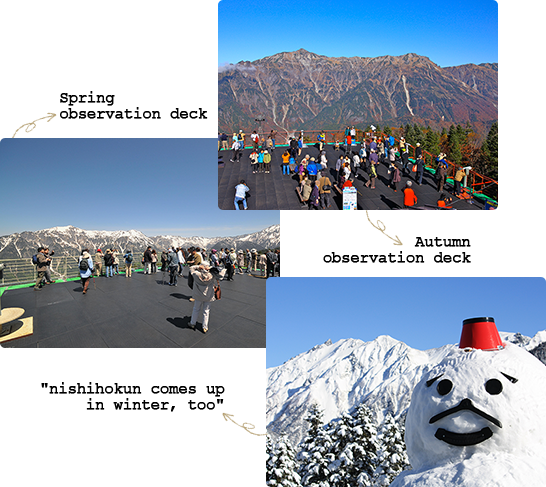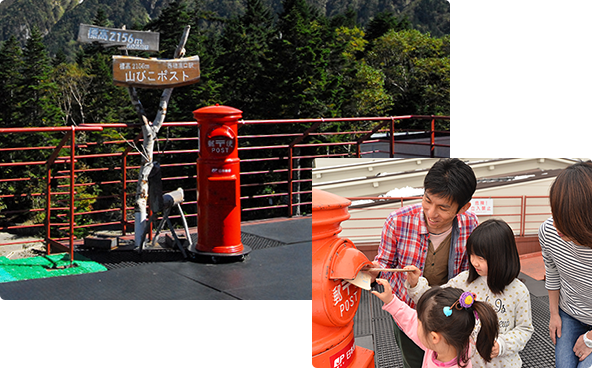 The echo mailbox
As thing which can collect and deliver all year the post in the Japanese best place.
When we send picture postcard to memory, how about?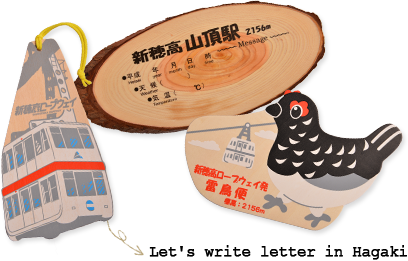 Takeout
"Cafe Peak' s" (Cafe Peak's)
Cafe in Sancho Station observation deck entrance.
Including thing using beans from Guatemala selected carefully,
We will provide discerning higher-grade coffee which we pulled.
Please enjoy while looking at superb view from observation deck.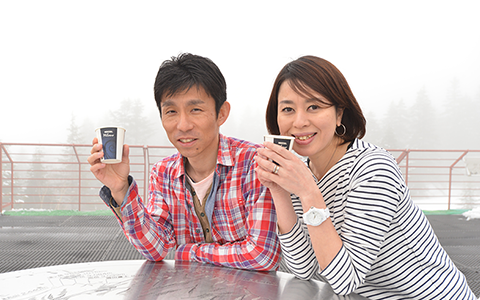 Cafe, light meal "Cafe Mount View"
Restaurant in Nishihotakaguchi Station the fourth floor
Unkai udon, side and Gakujin set is limited quality only for this store. Do not miss it!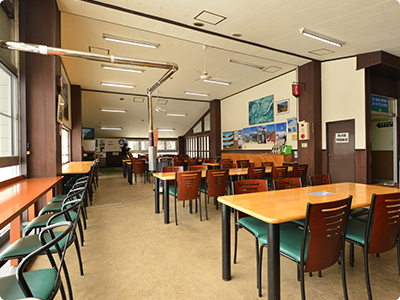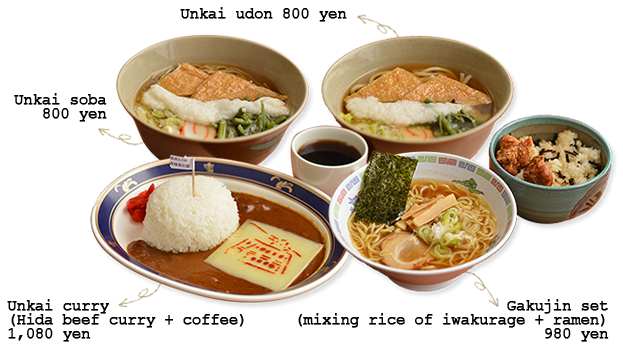 Nishihotakaguchi Station Shop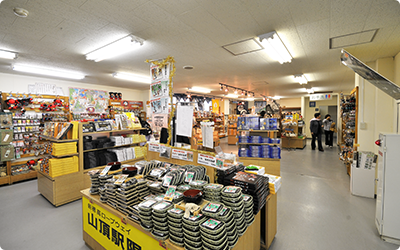 Souvenir shop in Nishihotakaguchi Station the third floor.
As for the attributive quality to be available only in Sancho Station of 2,156m above sea level,
We have product which is good to souvenir, memento abundantly.
You can purchase cake, picture postcard, folk crafts.