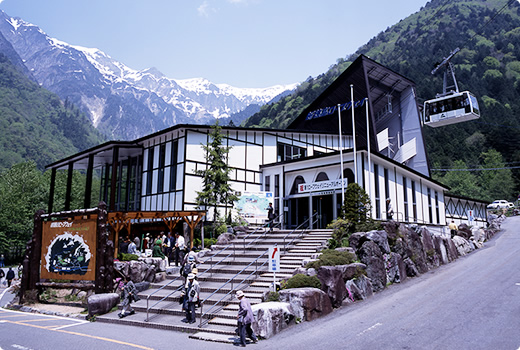 Shin-Hotaka Onsen Station (1,117m above sea level)
This is twe-story station building. It is barrier-free.
Lame tourists can move from the entrance to the platform using an elevator and a stair elevator.
[facilities]
Restrooms (One for physically challenged is available.), coin lockers, elevator, hot spring footbath
Cafe "Kasagatake"
This is a cafe on the first floor of Shin-Hotaka Onsen Station.
Wasabi soft ice cream is popular here.
It serves simple meals as well as soft drinks.
It is a good waiting place to meet someone. (35 seats)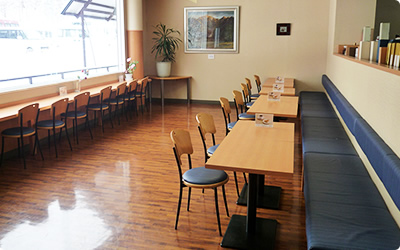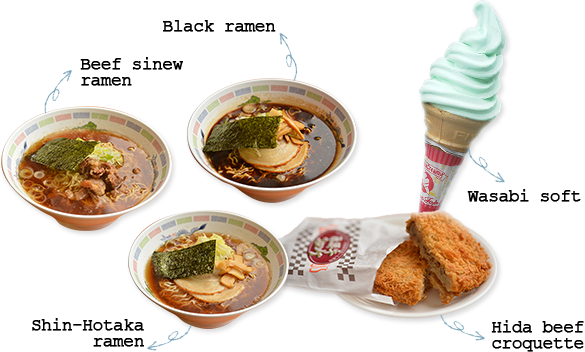 Shin-Hotaka onsen station shop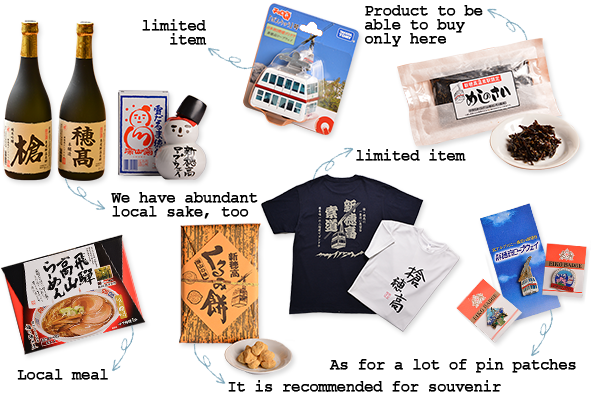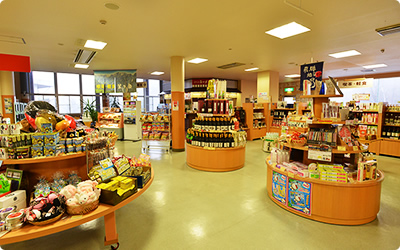 We have a lot of Shin-Hotaka ropeway limited commodities,
and local specialties of North Alps.
We specially recommend "Meshinosai" made of Judas's ear, which many customers buy repeatedly.
※ Commodities change with seasons.
Footbath of Shin-Hotaka Onsen Station
Hot spring footbath in Shin-Hotaka Onsen Station entrance.
You can enjoy warm water coming directly from a hot-spring source.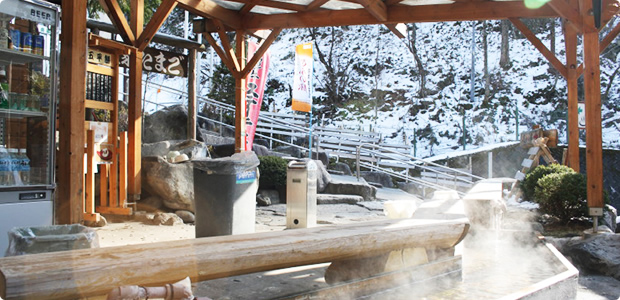 Shin-Hotaka Onsen parking lot
It takes 1-5 minutes on foot to No.1 ropeway station. 230 accommodation.
Car 500 yen ..., bus 2,300 yen
It does not have restrooms. They are in ropeway stations.
You can use them only in ropeway survice hours.