The date: 2017.07.15 ... 2017.10.09
This is a trekking tour exclusively for women♪
You do not have to worry about your physical fitness.♪
Those who seldom excise or are not good at sports,…are welcomed.
The up can participate in beginner casually in around one and a half hours.
Enjoy trecking feeling nature.
We give premium soft serve free if we come home!
(woman guide of Shinhotaka visitor center goes together)
[period] Until October 9, 2017
[schedule]
From 8:45 to 9:00 Check in at (Shinhotaka visitor center)
↓
We move in No.2 ropeway (Shirakabadaira Station - Nishihotakaguchi Station)
↓
Trekking (Nishihotakaguchi Station - Nishiho mountain cottage)
↓
Lunch (Nishiho mountain cottage Nishiho ramen is recommended)
↓
Trekking (Nishiho mountain cottage - Nishihotakaguchi Station)
↓
Goal (please heal fatigue with Nishihotakaguchi Station premium soft serve)
[Eligible participants]
・Woman who is interested in mountain enthusiast, mountain climbing
・Women from Junior high school student to 70 years old
[Fare] Of 5000 yen per person (we include premium, No.2 ropeway ticket)
※Please have at Nishiho mountain cottage whether lunch has you prepare respectively.
[capacity] Ten (Canceled when less than 2)
[reservation] Shinhotaka visitor center ☎0578-89-2254
[Note]
・We may inform of running cancellation after In case of bad weather, reservation establishment.
・Presentation of report of mountain climbing is necessary ("the regulations about prevention of mountains accident in Gifu Prefecture Northern Alps district" were enforced on December 1, 2014.
・I may decline participation by judgment of the staff going together in the following cases.
*When there are defects in the equipment and judges that safety has a problem
*When we judge that we are not able to bear trip for reasons of disease, injury, others
・When participant does not reach minimum passenger count, we may have to cancel.
・Drunk one, hangover, person become pregnant cannot participate.
・For accident prevention and smooth safe event administration, I would like understanding of all of you and cooperation.
[clothes]
・Long sleeves, pants (we recommend to protect skin from insect and ultraviolet ray)
・Jacket (please prepare for jacket that we easily take off and wear, and there is ga to be easy to do temperature adjustment)
※As for the clothes, mobile clothes which may become dirty are the best.
・Trekking shoes (light mountain climbing shoes)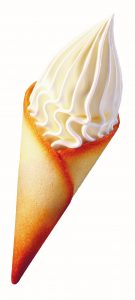 August 05, 2017 12:10