Double-decker gondola with colored leaves
In autumn beside maple tree
in front of visiter center,
you can photograph gondola with colored leaves.

Winter scenery from Nabedaira Kogen Heights
Snow shoes tour is available and snow shoes enables you to get to the place which you usually can not get to.
You can see what you usually can not see,
such as "kumadana" where bears ate food and as "the pore funguses" which do not move an inch even if you sit on.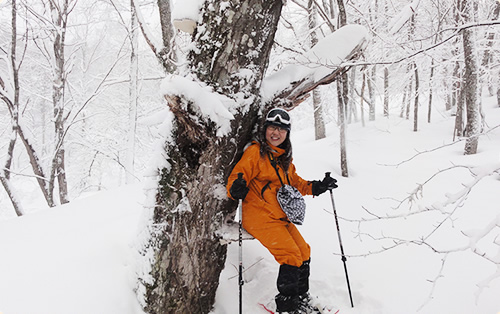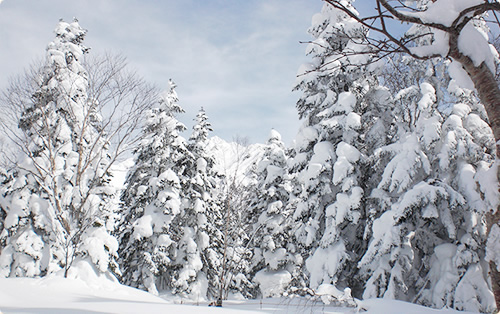 ※We are not carrying out now
The backside of Shinhotaka Ropeway attending backyard tour in summer vacation
We hold "backyard tour" in summer vacation. In motive for action part and machine room, the cab to move ropeway to,
Big pulleys look powerful, when they are winding up wire.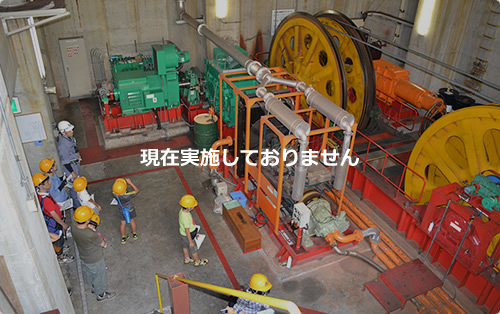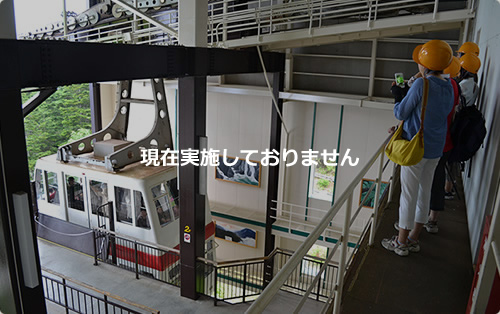 Gondola from various points
On the course of nature trail of Nabedaira Kogen Heights,
There is a place where you can look at No.1 ropeway from right under.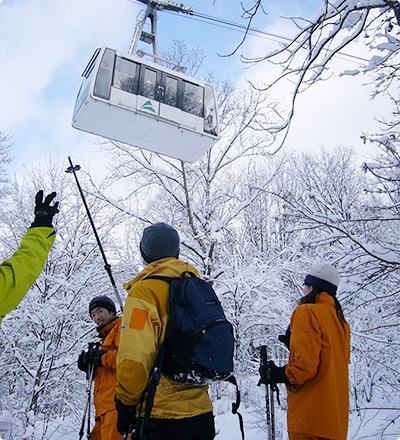 Removal work of snow and ice
by our staff
Our staff removes snow and ice from steel towers in winter The sight may freeze you up.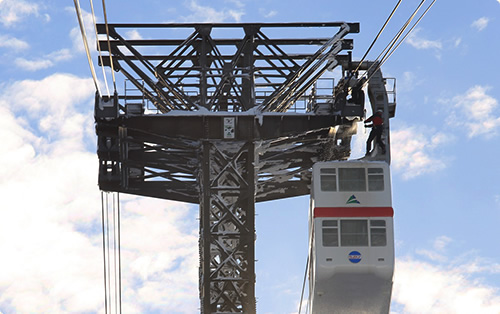 Rising gondola
From Nabedaira Kogen Heights
you can photograph rising gondola rises with Kasagatake for a background.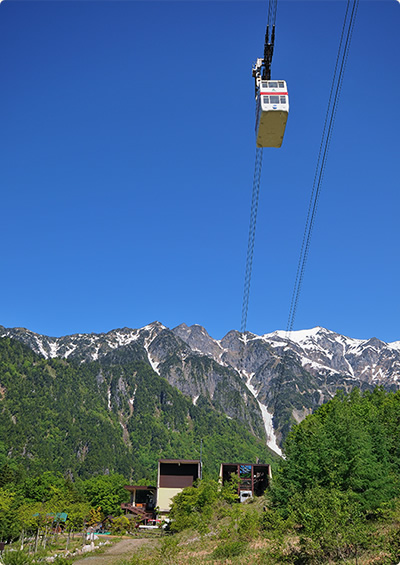 Colony of anemone in Nabedaira Kogen Heights
You can see anemone in full bloom around the end of May.